All posts by Chris Chapman
Newsroom
LARGO, Fla. (May 22, 2019) – Regal Palms, a premier senior living community managed by The Goodman Group, has received the Gold Level designation as A Montessori Inspired Lifestyle® Credentialed Community from the Center for Applied Research in Dementia. Achieving this credential demonstrates that the community has established outstanding efforts to improve the quality of life for memory care residents through the values and principles embodied in the Montessori Inspired Lifestyle approach.
"The Montessori Inspired Lifestyle approach has provided staff with an opportunity to encourage and empower residents in our memory care community to be collaborative, sustain connections, and participate in community decisions," says Richard Lewis, executive director of Regal Palms. "We are grateful for the opportunity to use this approach as a way to inspire meaningful experiences and relationships between residents and staff, and positively impact their quality of life."
Regal Palms' Pearls of Life® memory care offers Montessori Inspired Lifestyle, a positive approach to providing care for adults living with dementia or Alzheimer's disease. The program allows residents to focus on their individual strengths and engage in meaningful activities to stimulate the mind and improve overall quality of life. Montessori Inspired Lifestyle recognizes the value of each individual and helps residents live dignified, well-rounded lives.
The approach is based on the methods of Maria Montessori, as adapted for adults by Dr. Cameron Camp, founder of the Center for Applied Research in Dementia. Dr. Camp is the innovator and founder of the Montessori Inspired Lifestyle approach to dementia care.
For more information on the credentialing process, please visit www.cen4ard.com/residence-credentialing.
Newsroom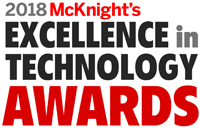 LARGO, Fla. (November 12, 2018) – Regal Palms and Royal Palms at The Palms of Largo campus, located in Largo, Fla., are proud to announce that they have been awarded the Bronze Award in the Marketing category of the Senior Living track of the 2018 McKnight's Excellence in Technology Awards.
The communities developed a pilot program utilizing services from Rendever, Inc., a company that specializes in creating virtual reality for older adults by using algorithms that convert 360 panoramic photos, to drive connectedness and reduce loneliness. Residents participated every week as a type of 'new experience club,' which spurred conversations, drew in family members and helped staff members learn more about the residents.
"I am excited that we are able to provide these new programs to residents and staff." said Katie Westberg, National Director of Life Enrichment. "The outcomes have been very positive! It's certainly heightened the sense of community among those who participate. They're getting to know each other on a new level by "traveling" to new or familiar places together."
To qualify for the 2018 McKnight's Excellence in Technology Award, organizations must successfully harness technology in their programs to improve resident quality of life. Additional details and a complete list of winners can be found on McKnightsSeniorLiving.com.
Newsroom
CHASKA, Minn. (Sept. 10, 2014) — Regal Palms, a senior living community in Largo, Fla., managed by The Goodman Group, a national leader in developing and managing senior living and health care communities, today announced that it has received the 2014 Excellence in Action award from My InnerView by National Research Corporation for workforce satisfaction in assisted living. This honor recognizes long-term care and senior living organizations that achieve the highest levels of satisfaction excellence, as demonstrated by overall resident or employee satisfaction scores that fall within the top 10 percent of the My InnerView product database, the largest in the U.S.
"We are very honored to award these exemplary organizations for their excellent quality of care, resident experiences, and staff engagement, as recognized by their customers and employees," said Mary Oakes, vice president of Post-Acute at National Research. "Every day, these providers are making a difference in the lives of residents and caregivers across all facets of the long term care and senior living spectrum to ensure they are receiving the utmost quality of care. We congratulate our clients for taking the proactive initiative to measure quality by listening to the feedback of their customers and caregivers."
"The Excellence in Action Award inspires so many long term care and senior living communities to really step up their game in an era where quality performance defines customer-centric healthcare," said Jason Stevens, vice president of Business Development at National Research. "We are thrilled to see repeat winners and new organizations alike earning a well-deserved spot on the awards list."
"We are very proud to be recognized with this award for a second consecutive year for reaching the top 10 percentile in the areas of willingness to recommend as a place to receive care, and appreciate our employees' dedication to providing exceptional Platinum Service® for our residents," said Richard Lewis, executive director of Regal Palms. "The Excellence in Action Award reflects our ongoing commitment to our residents, their families, and our employees, and provides another valuable evaluation for families to use to select a senior living and health care community for their loved one. Regal Palms has been a part of the Largo community for 15 years and we are looking forward to continuing to serve this community for many more years to come. "
The Excellence in Action awards are presented exclusively to National Research clients who use My InnerView products. Qualifying nursing homes, in addition to assisted living and independent living communities (over 8,500), must have completed a workforce satisfaction survey in 2013. Winners must have also achieved a minimum of 10 responses with a minimum 30 percent response rate and scored in the top 10 percent of qualifying facilities on the question "What is your recommendation of this facility as a place to work?" in terms of the percentage of respondents rating the facility as "excellent." The workforce satisfaction award does not apply to independent living communities.
Regal Palms is one of six Goodman Group managed communities to receive the award this year. The others recognized include Chandler Place in St. Anthony, Minn.; Westpark Village in Billings and The Village Senior Residence in Missoula, Mont.; The Residence at Timber Pines in Spring Hill, Fla.; and Terracina Grand in Naples, Fla. These communities, as well as Regal Palms, were awarded the 2013 Excellence in Action awards.
Newsroom
LARGO, FL. (July 2, 2013) — Regal Palms has been selected as a 2013 recipient of the Silver – Achievement in Quality award for its outstanding performance in the health care profession. The award is one of three distinct awards possible through the National Quality Award program, presented by the American Health Care Association and National Center for Assisted Living (AHCA/NCAL). The competitive award program highlights select facilities across the nation that serve as models of excellence in providing high-quality long term care.
"To earn an award at this level requires the unwavering commitment of each individual in a facility," said Mark Parkinson, President and CEO of AHCA/NCAL. "Regal Palms deserves the Silver Quality Award for its accomplishments, and I congratulate each and every person that helped in this constant journey of improving quality care."
In an indication of a strengthening commitment to quality care in skilled nursing and post-acute care centers, the AHCA/NCAL National Quality Award Program saw success rates of applicants for the Silver award increase from 17 percent to 20 percent. Regal Palms was one of 59 facilities nationwide and one of 10 facilities in the state of Florida to receive the Silver-level award this year.
The program has three levels: Bronze, Silver and Gold. Facilities begin the quality improvement process at the Bronze level and must receive an award at each level before proceeding to the next. As a recipient of the Silver – Achievement in Quality award, Regal Palms has demonstrated systematic advancements in quality, plans for continual improvement and sustainable organizational goals. Regal Palms may now move forward in developing approaches and achieving performance levels that meet the criteria required for the Gold – Excellence in Quality award, which requires them to address the Baldrige Health Care Criteria for Performance Excellence in its entirety.
The award will be presented to Regal Palms during AHCA/NCAL's 64th Annual Convention and Exposition, October 6-9, 2013, in Phoenix, Ariz.